How
Much
Has
the
Pandemic
Impacted
Processing
Times?
(Spoiler:
A
Lot)
August 2021
Immigration, Refugees and Citizenship Canada has a nifty page on its website where you can look up how long your immigration application is likely to take to process.
For months, the page has had a statement regarding the impact of the COVID-19 pandemic on processing times: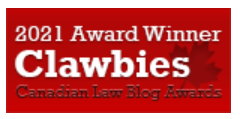 Just how affected processing times are is unknown. There are signs that things are starting to get back to normal, at least for some classes of applications. My last two sponsorship applications for spouses living in the USA were processed within six months, close to the pre-pandemic expectation. But I have files submitted pre-pandemic that are still awaiting finalization, including an Express Entry application filed in October 2019. I have two couples who had babies born while waiting for travel restrictions to ease, who now cannot travel as their infants do not have the authorization to enter Canada. Unsurprisingly, the location of the office processing the application makes a difference: I have a spouse in India who has been waiting 15 months. However, applicants residing in Canada are also impacted. In June, the processing time for a work permit for inland spousal sponsorship applicants was 296 days.
As we start travelling again, delays in receiving permanent resident cards will mean those affected will have difficulty visiting family outside of Canada. For approved permanent resident applicants previously unable to travel, there have been calls to automatically extend their expired documents. Anger and frustration are mounting and can be seen in social media posts like this one:

I, too, find it unconscionable that IRCC has continued to accept economic-stream permanent residence applications, even creating new temporary programs, when it has seemingly abandoned so many people already in the queue. Opening new programs may have been politically advantageous but can't compare to the heartache caused to people whose lives are on hold.
Some applicants, tired of delays and lack of information, have gone to the courts. The Federal Court of Canada recently granted an order of mandamus, ordering IRCC to process an application within 30 days. In response to IRCC's argument that the pandemic had caused delays, the Court noted:
… COVID-19 pandemic does not fully explain IRCC's delay… The pandemic was undoubtedly disruptive, but governmental processes have slowly resumed and decisions are being made.
There have been calls to establish a six-month processing standard for applications where a parent and child are separated. I wholeheartedly endorse this proposal, both for sponsorship applications and in processing permanent resident applications for protected persons in Canada.
Another way IRCC could deflect pressure from processing delays would be to allow work permit applications for all sponsorship applications, not just for those under the Spouse or Common-Law Partner in Canada Class. Spouses will be more willing to wait for permanent resident status if able to join their spouse in Canada and work as a temporary resident during processing. Of course, this change would only be effective if the processing of work permits came down to the pre-pandemic goal of four months.
Finally, IRCC could also issue a blanket extension to the status of anyone in Canada as a worker, student, or visitor. Currently, applications to extend status in Canada as a visitor are taking 151 days to process. If most visitors ask for an additional six months, it is inefficient for IRCC to have a process that takes over five months for a decision. By removing the necessity to process extension applications, IRCC could focus on the backlog of permanent residence applications.